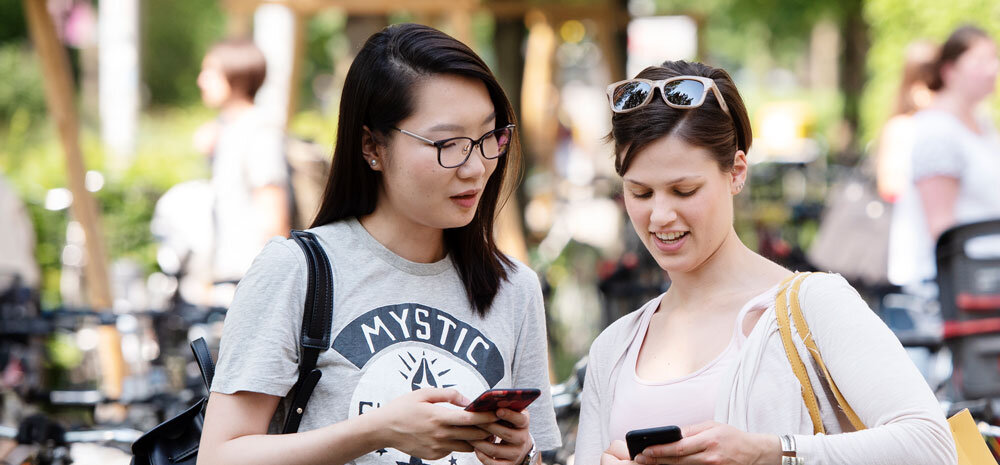 Germany has 9 neighbouring countries and is conveniently located in the heart of Europe.
Germany's 83 million inhabitants make it the most populous country in Europe, boasting the fourth largest economy in the world. Although blessed with a long and colorful history and a rich contemporary culture, Germany is also a very modern country and one of the safest places to live. The comprehensive public health system provides for superior health care for all of its inhabitants at a very moderate cost which you will be able to benefit from during your stay.
Unlike in other countries, living on campus is not mandatory in Germany. Although many students live in dedicated student residence halls, it is also possible to rent out a privately-owned apartment alone or together with classmates. Getting around is also very easy and convenient. Every German city is equipped with an integrated public transport system, and high-speed train networks make it a breeze to travel across the country. And students often receive special discounts at theaters, museums, festivals, and the like!
Nationals from certain countries might not need a visa for short-term stays, but if you are planning to pursue a degree in Germany you will probably need to apply for a student visa which will then be converted into a temporary residence permit after your arrival. Find out about all the requirements and the process of obtaining your visa here.
It is highly advisable that you start your research early and make sure that you will be able to hand in all required documents by the stipulated deadlines. Take into account that getting a visa will also take time and must be done before you plan to arrive in Germany. On the positive side, it is possible to stay in Germany for some time after your graduation in order to look for a job. Germany is a great place to work, too!
Life in Germany can be much less expensive than you might think. On average, students at public universities need to pay less than 1,000 euros per month for their living allowance. This includes all expenditures and fees, even compulsory health insurance:
Cost of living (incl. transport): 467 euros
Rent: 346 euros
Other expenditures (incl. health insurance): 134 euros
Total expenses: 947 euros (2021 figures)
On top of this, students enrolled in Master's programs at the University of Tübingen who come from a country not belonging to the European Union pay an additional 1,500 Euros per semester (= € 250/month) in tuition fees. This makes pursuing a Master's degree in Germany highly affordable!
Please note that you can apply for scholarships or student loans for funding.